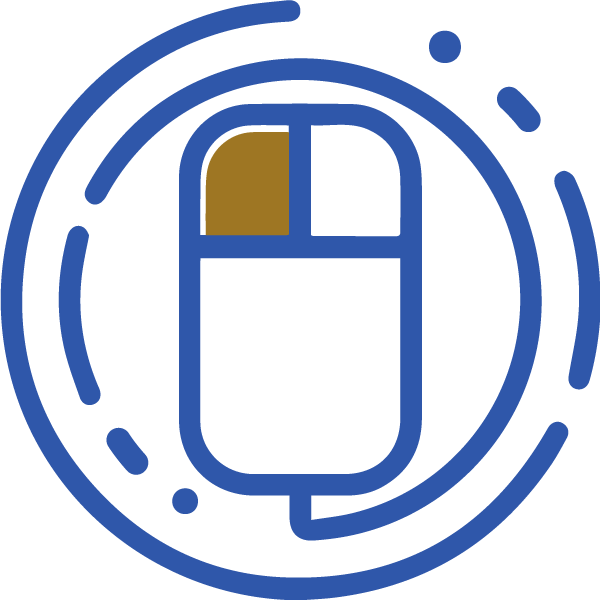 Professional Design Increases the Perceived Value of Your Business
Catch Their Attention and Hold It
Professional design increases the perceived value of your business, products and services. Standing out from the crowd takes creativity and courage. For those willing to give it a shot, it can have a tremendous payoff. Let us design your next marketing campaign and keep your customers talking. There is a saying in marketing, "50% of marketing works, but no one knows which 50%." While marketing can feel like a gamble, one thing you can count on working in your favor is great design.
You have a vision.


We'll help you get there.
Our goal is to make the process as fun and easy as possible

While working with each client can be different, there are a few basics that are the same across the board. If you haven't worked with a marketing and design team before, let us share our process and workflow with you, so you know what to expect and what we bring to the table.
Designed For

Results
We Understand Color and How to Use It Best

Especially in the digital age, design has the power to take your business to the next level. That's why we're so passionate about design and marketing. By transforming products and services visually, we show their usefulness and express how they fit into lifestyles as daily, necessary additions. Our ultimate goal is to design every campaign deliberately with your sales and customer loyalty in mind.
Chesley Brown International
Why Good Design Is Good Business
A simple image contains immense power to attract and inspire. A carefully-designed collection of branded images has the power to make your message explode off of the page or screen. We offer professional graphic design with a particular talent for creating eye catching, custom graphics in many different styles and forms.
All of our website design services include complete custom graphic design, and we also create graphics for branding and logos, sign and trade show displays, storefront branding, restaurant menu design, packaging, apparel, and pretty much anything you could ever want!
Our designers create graphics using the Adobe Creative Suite, and we even provide the vector files to you when we're finished (most designers don't do that).
• 88% of consumers will research a planned purchase online before ever visiting a store! Your first-impression on a potential client is, well, on your website. It pays not to skimp!
• Good design equals strong consumer trust. A recent study found that "Poor design was particularly associated with rapid rejection and mistrust" of a product. 94% of the participants rejected a product for design related issues.
• Design alters the perceived value of your product. Ever notice how much time celebrity chefs spend on presentation? That's because how a product is presented can affect its perceived value in a big way. Design is simply a fancy way of "plating" your product for market. Even slight changes to the presentation of certain products can affect how people react to them. It literally pays to invest in design.
90%

of projects with design investment achieved

100% ROI within a year

How visually appealing an item is

plays a

93%

role in consumer decisions.

Design-driven companies have

outperformed the S&P

by

218%

65%

of all people

are visual learners.

Ads in color perform

42%

better than the same ads

in black and white.